Welcome to Classical Music Sentinel
---
Classical Music Sentinel is a music website dedicated in providing reviews and recommendations of the best in classical music recordings on the market today. Our goal is to present and focus attention on these outstanding recordings, in order to assist classical music enthusiasts with their next recording purchase. Our rating system is simple : There isn't any. Every title listed on this site is definitely worth hearing. We are always on the lookout for the best recordings.

Music is life's tuning fork. Without it would be discord. - Jean-Yves Duperron

We are currently involved in the process of changing all the links on this website that allow you to purchase or download any of the recordings reviewed on these pages to direct you to, depending on which region of the world you live in, either Amazon US, UK or Canada, whereas before all links pointed solely to Amazon US. Most of the conversion has been done, but there is quite a bit of code left to alter, so please be patient as this takes time. And of course, please keep supporting classical music, and this ad free website, by clicking forward and making a purchase. Without your readership and support this whole endeavour may well become pointless. Thank you!


New Reviews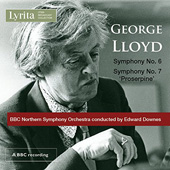 GEORGE LLOYD
Symphonies 6 & 7
Edward Downes (Cond)
Released: Sept 2017
Lyrita REAM.1135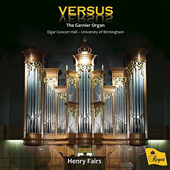 VERSUS
The Garnier Organ
Henry Fairs (Organ)
Released: Aug 2017
Regent REGCD516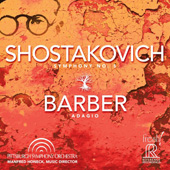 DMITRI SHOSTAKOVICH
Symphony No. 5
Manfred Honeck (Cond)
Released: Aug 2017
Reference FR-724SACD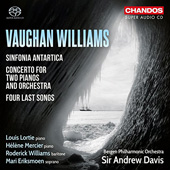 VAUGHAN WILLIAMS
Sinfonia Antartica
Bergen Philharmonic
Sir Andrew Davis
Released: Oct 2017
Chandos CHSA5186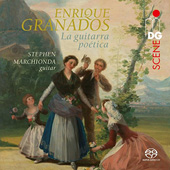 ENRIQUE GRANADOS
La Guitarra Poética
Stephen Marchionda
Hybrid SACD
Released: Aug 2017
MDG 9032009-6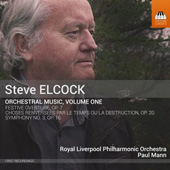 STEVE ELCOCK
Orchestral Music Vol. 1
Liverpool Philharmonic
Paul Mann (Cond)
Released: Sept 2017
Toccata TOCC0400
New Releases


FELIKS NOWOWIEJSKI
Quo Vadis
Podlasie Opera and
Philharmonic Choir
Poznan Philharmonic
Lukasz Borowicz (Cond)
CPO 555089-2
761203508921
Rel: October 2017


HAVERGAL BRIAN
Symphonies 8, 21 & 26
New Russia State
Symphony Orchestra
Naxos 8.573752
747313375271
Rel: October 2017


BOHUSLAV MARTINU
The Symphonies
ORF Vienna Radio
Symphony Orchestra
Cornelius Meister (Cond)
3-Disc Set
Capriccio C5320
845221053202
Rel: October 2017